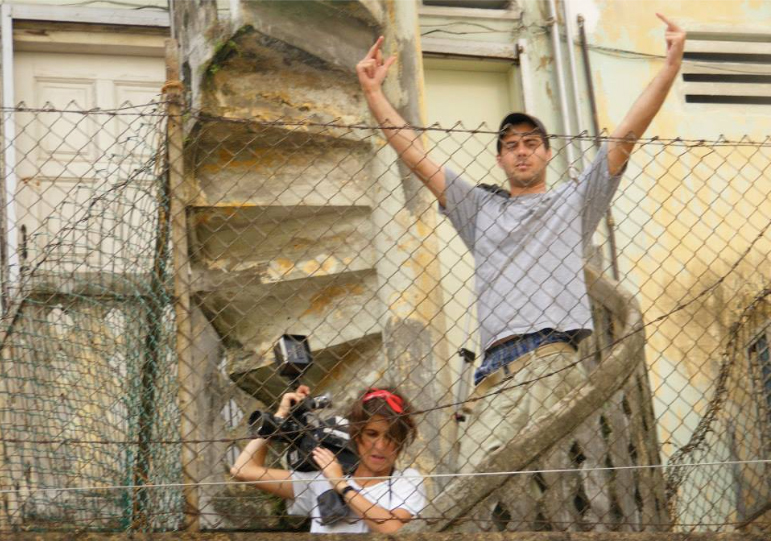 Think Global Education is a New York organization dedicated to the advancement of international higher education. We lend our expertise to universities, government agencies, and other organizations so they can create and manage global programs.
We specialize in programs for Liberal Arts, Performing and Media Arts, as well as Film Production and can help you achieve your global higher education goals. Whether you're based in the U.S. or elsewhere, let us help you enrich your curricula and satisfy student needs.
Our Approach
We employ a result-oriented approach focused on the specific needs of your organization and its students.
Our exceptional team of forward thinking educators have extensive experience and planning skills to target specific learning goals. We can help ensure courses achieve desired outcomes and that they work cohesively throughout the curricula whether you want to offer classes abroad during school breaks, the summer, for a single semester or for a gradual 4-year undergraduate program.
Our Assets
We help organizations provide an American-style education to their students, either abroad or within their own borders. Global education requires a diverse skillset, a variety of experiences, but above all educational excellence. If you're considering global education, here's what Think Global Education offers:
Cost-effective services for non-U.S. universities, government agencies, and other organizations that wish to expand their educational offerings, but lack the resources to forge a relationship with a university.
An affordable and resource-efficient system that allows American-style educational institutions and universities to broaden the scope of their offerings, strengthen student skillsets, and boost the organization's reputation as an academic leader.
A highly-skilled partnership with experience in global higher education, policy, and best practices.
Proven excellence in the creation of successful, comprehensive American-style undergraduate curricula in the Liberal Arts and Performing and Media Arts, including Animation, Digital Arts, and an exceptional expertise in Film Production.
Expert teacher training in various disciplines.
National Institutions & Universities
Studying abroad widens a student's perspective, breaks down cultural barriers, and offers novel learning opportunities. Students benefit from a stimulating environment which leads to greater creativity, cultural insights, and expands inspiration.
While most American organizations and universities recognize the benefits of studying in another country, they may lack the time, space, and global experience necessary to create meaningful, accredited programs abroad. Think Global Education offers a comprehensive solution.
Let us work with you to design courses that seamlessly blend with your existing academic program. We'll hire outstanding faculty members fully capable of delivering the course material and the support staff needed to ensure everything runs smoothly. Every credit course includes student assessments and grading by faculty members. We also ask for student feedback at the end of each course so we continually learn and improve.
We'll arrange the excursions vital to a liberal, performing, and cinematic arts curriculum such as visits to local museums, theaters, and galleries. You needn't worry about the logistics of getting students to their study location or fuss over housing either. We manage student visas, accommodation, and safety considerations.
Think Global Education can help you expand your organization's offerings beyond American borders without crippling resource issues. Together we can offer targeted educational opportunities abroad, and enrich your student's lives.
Non-U.S. Institutions & Universities
Organizations outside of the U.S. often struggle to engage with American educational institutions or forge lasting, highly-beneficial relationships. It can be time-consuming, bureaucratic, and cost prohibitive.
Students face even greater challenges. Besides the high program costs, they must obtain a visa and pay their expenses while living in a foreign country. This makes an American education inaccessible to many foreign students.
Think Global Education offers a solution. We bring outstanding American education to you. With twenty years of experience in higher education and an excellent record of success, your students receive high-quality education in your own locale.
We can help design an American-style programs including the course progression each calendar year and every course syllabus. Think Global Education runs your program for the first year to assess its effectiveness and solve any issues, should they arise. Our Academic committee helps you select the highly-skilled faculty members fully-capable of delivering the course material to create value and meaning for students. We'll also train your faculty and staff to ensure they're fully-prepared for their leadership roles. Single semester, summer, or school break credited courses are also possible. We'll create courses similar to those we offer to American Universities.
We offer an alternative to attain global education goals without sacrificing academic excellence, internationally recognized standards, or proven instructional practices.
Our Mission: To Promote Quality Education for Positive Change in the Global Community
Quality education transcends borders, shatters barriers, provides new insights and opportunities, and teaches us about the world we live in. We endeavor to deliver the highest quality education available, regardless of geographic location.
To build a healthy, prosperous, and peaceful world, we need informed and experienced individuals. We strive to provide every student with the best possible learning opportunities to improve themselves, their community, and the world.
We're never satisfied with average offerings and always create tailored, outstanding programs to suit your needs. Students enjoy a vibrant, new environment and classes staffed by highly-skilled instructors.
Think Global Education also has as a core value to inspire positive change in our society. By equipping students with the information and skills needed, they unleash their potential, fulfill their purpose, and become a catalyst for change.
"A good head and good heart are always a formidable combination. But when you add to that a literate tongue or pen, then you have something very special."
― Nelson Mandela
Our Mission: To Carry Forward the Advocacy for Quality Education
Pari Sara Shirazi's career in global education spans two decades. She began her work in global education at NYU, Tisch School of the Arts where they pioneered global education.
Tisch School of the Arts was the first to offer global programs in London, Dublin, Johannesburg, Havana, Vietnam, Shanghai, Paris, St. Petersburg, Prague, Florence, and Nice. Pari also created the first global degree granting branch of NYU in Singapore. During any academic year, Tisch School of the Arts served more than fifteen hundred students.
After years of working in global education, Pari has a strong network including some of the most prestigious educational and artistic institutions in the world. These include the British Broadcasting Corporation (BBC), I London, Royal Academic of Arts (RADA), FAMU in Prague, Johannesburg University, University of Cape Town, Shanghai Academy of Arts, and the Ludwig Foundation in Havana.
Sari's strongest asset is her vision. She believes nothing is impossible and her hard work and dedication pay off for students and institutions alike.
Students attest to the positive impact global education had on their lives. Many say they were nothing short of life changing and many went on to win prestigious awards in highly-competitive, creative fields.
Organizations also achieved their education goals, extended their offerings, and strengthened their standing in the academic community. Under Pari's leadership, your global educational dreams can become reality.
Education
PhD in Literature and Near Eastern Studies
Master of Arts in Educational Psychology
Master of Near Eastern Studies
Bachelor of Science in Geochemistry
Affiliations
Past Vice Dean & Faculty Member, Tisch School of the Art, NY University
Founder, Tisch School of the Arts Asia, Singapore
Founder, The Institute for Artists and Global Change
Board Member, MediaCorp of Singapore
Board Member, Ludwig Foundation of Cuba
Member, Association for Iranian Studies
Member, The International Women's Writing Guild
Member, Association of Writers and Writing Programs