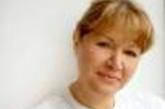 Dr. Pari Sara Shirazi Biography
Pari Sara Shirazi is a passionate professional educator who creates "life-changing" programs for high school and college students worldwide. Her innovative approach to education earns her international accolades as she continues to give rise to new solutions to age-old educational challenges.
As an inspiring educator, she embraces the dynamic demands of roles of both teacher and learning leader. Ms. Shirazi is a published writer, speaker and filmmaker. She creates meaningful learning experiences through an innovative blend of the arts and education to excite students and foster personal growth.
Ms. Shirazi's holds a PhD from New York University in Literature and Near Eastern Studies as well as a Master of Arts in Literature and a Master of Arts in Educational Psychology and Near Eastern Studies. She was a faculty member and Vice Dean for Tisch School of the Art, New York University when she founded the Tisch School of the Arts Asia in Singapore, the first-degree granting campus outside of New York City.
Under her leadership, students went on to claim prestigious awards in international film festivals such as Cannes, Venice, Palm Springs, Sundance and Tribeca. Ms. Shirazi's also initiated a collaborative arts program to encourage robust interdisciplinary training for next generation artists to prepare them for the global convergence of media, performance, and technology underway today.
In her most recent years, Ms. Shirazi committed to inventive education and initiated, designed and administered international and interdisciplinary programs and curricula as Vice Dean at Tisch. She also initiated programs with the BBC, Royal Academy of Dramatic Arts, FAMU in Prague, the Ludwig Foundation in Cuba, Shanghai Academy of Arts, and The Abby Theater.
She shares her vision for education and forges strong ties with diverse institutions and governments around the globe. Her signature course is "Topic Courses." Each semester she selected a country with special history, or amidst a political and economic change. During the course students had lectures in history, politics, economics, arts, and culture of the specific country. The class included a two-weeks travel to the country to attend lectures by the faculty of a local university and immerse in the culture by forging relationship with the university students. In addition to Topic courses, Dr. Shirazi taught other courses such as Script analysis, Traditions in Narrative and Iranian Cinema.
Ms. Shirazi was on the Board of Directors of MediaCorp of Singapore and American Friends of the Ludwig Foundation of Cuba. She is also the founder of The Institute for Artists and Global Change and a key member of the Association of Iranian Studies in the U.S., the International Women's Writing Guild and the Association of Writers and Writing Programs. She is in the midst of writing a historical novel. She lives in New York City.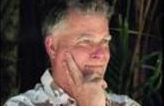 David K. Irving Biography
David Irving formal education in the arts began with a BFA in theatre from a liberal arts college near Columbus, Ohio. He went on to earn his MFA in film from the California Institute of the Arts (CalArts), a leading U.S. visual and performing arts college. In 1974, he received an American Institute intern grant to work with Robert Wise on The Hindenburg (Universal Pictures).
Mr. Irving went on to explore live theater on the west coast and to direct feature films. His professional film credits include Goodbye, Cruel World (1983) with Dick Shawn and Cynthia Sikes; The Emperor's New Clothes (1987) with Sid Caesar and Robert Morse; Sleeping Beauty (1987) with Morgan Fairchild, Tawnee Welch, and Sylvia Miles; Rumpelstiltskin (1987) with Amy Irving and Billy Barty; C.H.U.D. II (1988) with Robert Vaughn and Gerrit Graham and Night of the Cyclone (1990) with Kris Kristofferson and Marisa Berenson. During the latter part of the nineties, Kenneth Irving turned his attention towards writing and directing documentary shorts.
Through his career he amassed many awards including the Bronze Chris Award three times; the Cine Golden Eagle three times, and both the USA Festival and the New York Festival, World Medal, twice. In 2014, the Smithsonian chose to preserve his African American Artist Series through 2006 series.
David Irving is known for his creative excellence, critical reflection, and developing new forms and expressions.He shares his experience and knowledge with others as an educator, lecturer and writer.
Mr. Irving is an Associate Professor in Film and Television at New York University Tisch School of the Arts and has chaired both the graduate and undergraduate departments. He is a dedicated educator with three published texts to his credit on teaching, film directing fundamentals and producing short film and video. He won the David Payne Carter Award for Teaching Excellence in 2007.
Mr. Irving believes in the value of collaborative work in the arts and travels the world to share his vision of filmmaking. His lectures have taken him across the US and abroad to China, the Czech Republic, France, South Africa and Israel. His inspiration and dedication have been instrumental to the success of his students who have gone to earn accolades and win awards
for their own work.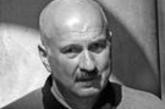 Boris Frumin is a screenwriter, director and film producer with roots in the early development of the Russian film industry. Educated at the State Institute of Cinema (VGIK) in the USSR during the late sixties, Boris' enthusiasm and dedication were quickly recognized. He did his internship and was first assistant director on a full-length feature film by 1970.
Since that time, Boris has written, directed and produced many independent films and won countless prizes at prestigious film festivals worldwide including the Vybourg and Kinotavr film festivals in Russia, the Locarno film festival in Switzerland and the Toronto film festival in Canada. He also earned critical acclaim in the Mannheim-Heidelberg film festival in Germany and the Rimini film festival in Italy. Boris Frumin has also contributed to Sundance, Filmex, Cannes, and both the New York and London Film Festivals over the past forty years.
Boris Frumin continues to dedicate his life to creativity through education. He is an associate professor with New York University's Tisch School of the Arts, Kanbar Institute of Film and TV. It is here that he educates and inspires aspiring filmmakers to turn vision into reality. His global perspective on filmmaking encourages collaboration, a free flow of ideas and the use of the right tools to integrate creativity into our technologically demanding world.
Boris' hands-on experience makes him entirely suited to teaching all aspects of the filmmaking process. In addition to technical skills, Boris teaches students to manage tight deadlines, manage increasingly restricted budgets and ways to hone their organizational skills. Student creativity and vision comes to life through teamwork, respect and tolerance for other viewpoints as well as strong interdisciplinary training.
Mr. Frumin continues to offer his expertise as a judge in competitions for young talent as he has in the past at the Turin Film Festival, Moscow Student Film Festival, Tbilisi International Film Festival, Orlando film Festival, and NYU's "First Run" Film Festival. He also works with young film directors in seminars and workshops when possible. He has already done so in Sweden, South Africa, Russia, Latvia, Georgia, Estonia, and Argentina.
Mr. Frumin's strong vision and implementation of the skills needed to merge art and education is clearly seen in his students. Many have earned honors and recognition for their own work.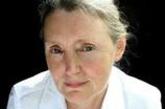 Pat Murphy is an Irish film maker currently based in Dublin. She has a BA in Fine Art from Hornsey College of Art and a MA in Film and Television from the Royal College of Art in London. Her graduate film, RITUALS OF MEMORY, was shown as part of the groundbreaking Hayward Gallery Exhibition, FILM AS FILM. Between 1977-78 she had a scholarship to the Whitney Museum of American Art Independent Study Program.
Pat's first feature, MAEVE, was screened at the Venice Film Festival in 1981 and won the Best Irish Film Award at Cork later that year. A second feature, ANNE DEVLIN (1983), represented Ireland in competition at a number of major international festivals. NORA, starring Ewan McGregor and Susan Lynch, was completed in 2000. All three features were released internationally, screened at festivals, and were broadcast on television.
In addition to writing, directing and co-producing, Pat is active across a wide range of creative disciplines. Her film and performance installation The Muybridge Solo was presented at Vehicule Art Inc. Montreal. In 1992, she was commissioned to make a film installation for the Strokestown Famine Museum. In 1994 and 1997 she collaborated with the Irish Museum of Modern Art and the Irish Film Centre in curating film and seminar programs for major exhibitions FROM BEYOND THE PALE and THE EVENT HORIZON. In 2003, she completed a documentary about disability issues, "THIS IS US WE'RE TALKING ABOUT…"
Pat's most recent film, TANA BANA: THE WARP AND THE WEFT, a feature documentary about the Moslem silk weaving communities of Varanasi, India, won an Audience Award at the Dublin International Film Festival in 2015. It was screened at Vancouver, the V&A in London and at a number of festivals, as well as being released at the Irish Film Institute in Dublin.
From 2005-2010, Pat was a Lecturer in Film Studies at Queen's University, Belfast. From 2010-2015, she was an Associate Arts Professor at NYU, Tisch School of the Arts, Singapore. Currently, she is Film Maker in Residence at UCC, University College Cork.
Pat was a founder Board Member of both FILM BASE and the Screen Directors Guild of Ireland. In 2003, she was elected to Aosdana, an association of artists whose work is recognized by the Irish Government as having made an outstanding contribution to the arts.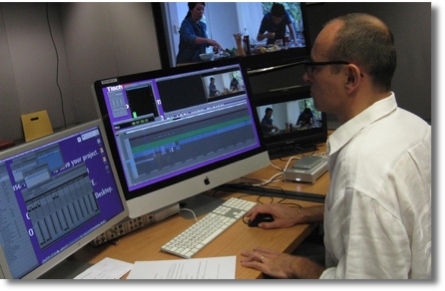 Born and raised in London, Jon has been a filmmaker for thirty years and a film educator for over twenty. Starting as an Assistant Film Editor for the BBC in the late 80s, he was thrust into their cutting rooms working on all manner of films from TV drama and documentaries to magazine programmes and current affairs. After this initial apprenticeship Jon progressed from the BBC to the UK's prestigious National Film and Television School, from where he graduated as an Editor in 1994.
Since then he has been a freelance editor working mostly in UK broadcast drama and feature films. Credits range from mainstream TV dramas, The Bill and Casualty to more experimental work like recent feature Remittance.
Before the NFTS, Jon's first degree was as a doctor of medicine, attending London University's, St Thomas's Hospital Medical School. Jon also studied three of four years of a Philosophy BA, at London University's, Birckbeck College. Only leaving Birckbeck to take up his place at the NFTS.
While Jon found editing, teaching found him. Initially approached to organise the NFTS's inaugural application workshop for prospective editing students in 1995, he was then asked to conduct further workshops on cutting room practice and the (then new) digital editing application Avid Media composer. From these rather basic technical workshops Jon progressed to teaching the craft of editing proper.
So between Editing jobs he taught at a variety of Film schools in the UK and around the world, including: The NFTS, the LFS, the LFA, Royal Holloway and the University of Surrey, Roehampton, in the UK, the ifs in Köln, Germany and the EICTV in San Antonio de los Baños, Cuba, where he ran an annual editing workshop voted best class by the editing students' there for eight successive years.
In 2008 Jon took up his first full-time teaching post as an Assistant Arts Professor at New York University's, Tisch School of the Arts Asia, where in addition to his teaching Jon also occupied a variety of administrative posts, including: Interim Chair of the Graduate Film Dept, Head of Editing, and Chair respectively of the Film Dept Curriculum committee, the Governance and Welfare committee, and various Faculty and student review committees. In these various capacities, he was instrumental in the shaping and running of this pioneering US-Asian venture.
During the brief life of the school, Jon taught every student who passed through the Film programme. Prizes won during that time by student films included, Cannes, Sundance, Slamdance, Tribeca, Busan and three Directors Guild of America awards.
While in Singapore Jon also cut two features, produced locally: Our Sister Mambo (2015), a comedy of manners for Singapore production company Cathay films, directed by Malay-Taiwanese Golden Horse winner, Ho Widing, and Remittance (2015), a low budget film exploring the lives of Filipina domestic workers in Singapore cast entirely with non-actors, Directed by National University of Singapore anthropologist, Patrick Daly and collaborator Joel Fendelman.
In the summer of 2016 Jon conducted a four-week workshop for young professional editors in Manila, on behalf of the Philippines' Cinemalaya Institute, and from 2016-2018, Jon was a full-time Senior Lecturer and Head of Editing at the UK's Northern Film School, Leeds Beckett University, teaching across all years of the undergrad' and grad' programmes.
Since leaving The Northern at the end of 2018, Jon has been involved as 'Consulting Editor' on the debut features of two young directors, shot respectively in the UK and Thailand.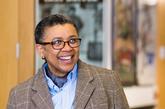 Sheril D. Antonio Biography
New York University, Graduate School of Arts and Sciences, Cinema Studies, Ph.D. Contemporary African American Cinema 1999
New York University, Graduate School of Arts and Sciences, Liberal Studies, M.A. 1986
New York University, Tisch School of the Arts, Undergraduate Film and Television, B.F.A. with honors, 1981
Sheril Antonio has worked closely with numerous organizations nationally and internationally including the Museum of the Moving Image http://www.movingimage.us/visit/calendar/2017/02/10/detail/blaxploitalian-100-years-of-blackness-in-italian-cinema, Ghetto Film School https://www.ghettofilm.org/leadership, and the U.S. State Department https://blogs.america.gov/blog/2009/09/15/filmdemocracy-film-as-a-political-force/
She serves a national and international judge for Panasonic Kid Witness News http://www.panasonic.com/global/corporate/kwn/contest2016/judges.html and has participated in the Insight Film Festival http://www.insightfestival.co.uk/2014/11/nyu-insight-screening/ and lectures frequently to a variety of audiences such as Peking University https://www.youtube.com/watch?v=-jGeOErCte8 Lincoln Center Education https://vimeo.com/190581802 and The Children's Village https://childrensvillage.org/
Dr. Antonio writes for Huffington Post - http://www.huffingtonpost.com/sheril-antonio/ and Stackstreet - https://stackstreet.com/dean-antonio-nyu/ and is a film lecturer, scholar, and author whose book and essays have been published by Peter Lang, Indiana University Press, the British Film Institute's Sight & Sound, Black Camera, Silver Birch Press, and Bertz Verlang.